Martial Arts

Classes
No matter what your level of fitness we have a class for you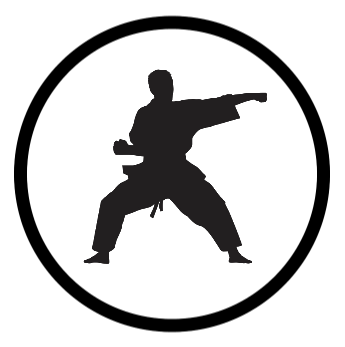 MARTIAL ARTS CLASSES
At Unit 1 you can choose from a wide variety of different martial arts classes. Whether you're looking for basic self-defence, weapons training or to learn a martial art for competitive reasons, there's an option available for you.
We offer mixed classes for adults, family only sessions, ladies only sessions and sessions for children. For those looking to train for serious competition, we offer advanced classes and team training.
WADO RYU KARATE
Wado Ryu, which translates as 'the way of peace and harmony' is a free flowing style of karate that allows more flexibility than most other rigid styles. It is a form of sport or 'freestyle' karate that includes punches, kicks, sweeps, take downs, kihon, self defence, weapons and semi contact sparring. Competitive sparring, where students aim to score points, is undertaken in controlled and supervised conditions. Students of Wado Ryu learn discipline, develop strength and flexibility, and improve power, fitness and confidence.
KICKBOXING CLASSES
Kickboxing is a fast-paced and dynamic martial art that enhances flexibility, balance and agility. As a student of kickboxing, you can expect to become fitter, improve your co-ordination and develop your confidence, as well as learning effective and useful self defence skills.
Monday
5.30pm - Kids Karate
7.30pm - Adults Kickboxing
Tuesday
4.45pm - Kids Karate
6.00pm - Kids Karate
7.15pm - Family Karate
Thursday
7.00pm - Adults kickboxing
Friday
5.00pm - Kids Karate
6.00pm - Ladies Kickboxing
Saturday
9.00am - Kids Karate
10.00am - Kids Karate
11.00am - Kids Karate
Unit 1 Fitness & Martial Arts,
Brimington Road,
Chesterfield,
S41 7UW
(behind the car wash)